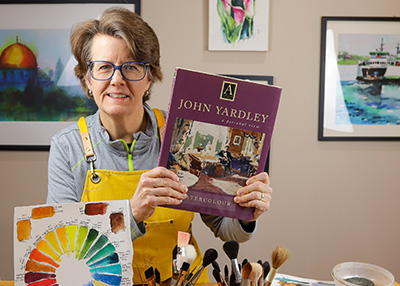 Watercolor Book Review
In this video, I offer a detailed review of the book John Yardley – a personal view: Watercolor. In this book you will learn about John Yardley's background and early influences in watercolor. You will get a glimpse into some of his techniques and practices as a highly respected watercolor artist.
This has quickly become one of my favorite books on watercolor. I highly recommend it. John Yardley is a master of impressionist and loose watercolor paintings of every day life. I think you will love his work.
To learn more about this book see: https://amzn.to/3Vuviij
Are you looking for more great watercolor books? I have compiled a list of watercolor books that I highly recommend. You can download this free resource from my website at: https://studio.krisdebruine.com/recommended-watercolor-books
Video Review: