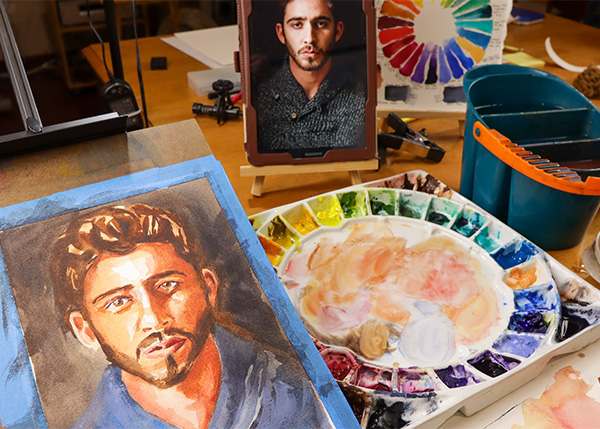 Paint a Portrait of a Young Man
In this video, I paint a portrait of a young man in watercolor. I demonstrate the complete, step by step process so you can follow along. This is a great tutorial for beginners to watercolor.
You can find the reference image that I used for this painting on Unsplash at: https://unsplash.com/photos/ILip77SbmOE Thanks to Albert Dera for this quality portrait photograph.
---
Step-by-Step Watercolor Tutorial
Additional Resources:
I use the following Daniel Smith watercolors in this painting:
Napes Yellow – https://amzn.to/3XRhArZ
Pyrrol Red – https://amzn.to/3EUwKEk
Raw Sienna – https://amzn.to/3VrbQUs
Cobalt Blue – https://amzn.to/3H7RtqX
Neutral Tint – https://amzn.to/3B2IraQ
Burnt Umber – https://amzn.to/3HcPSA2
Lavender – https://amzn.to/3Fl1wHV
** I earn a small commision from the affiliate links above. But you do not pay a penny more. Thanks for supporting my content creation in this way. ~ Kris
Do you need additional guidance in your new watercolor journey? Join my FREE Getting Started in Watercolor course at: https://studio.krisdebruine.com/getting-started-in-watercolor