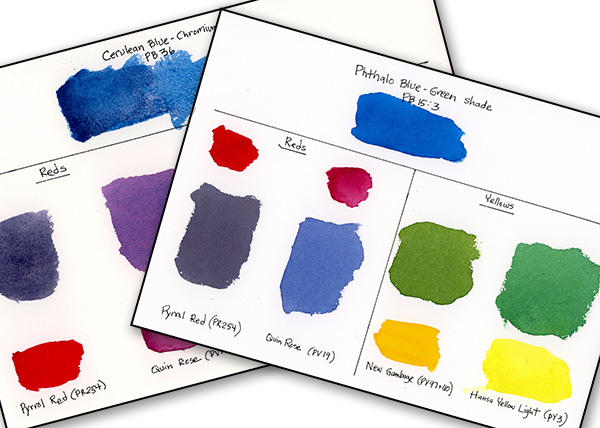 There are so many blues to choose from. Which should you use? I would suggest you need to have at least one cool and one warm blue. In this video, I demonstrate the colors that can be mixed using two wonderful cool blues – Cerulean Blue Chromium and Phthalo Blue Green Shade. Both of these colors are by Daniel Smith. Watch the video to learn more.
Cerulean Blue Chromium is semi-transparent, non-straining, granulating, inorganic and not intense.
Phthalo Blue Green Shade is transparent, highly staining, non-granulating, organic and very intense.
Learn about these two very different cool blues.