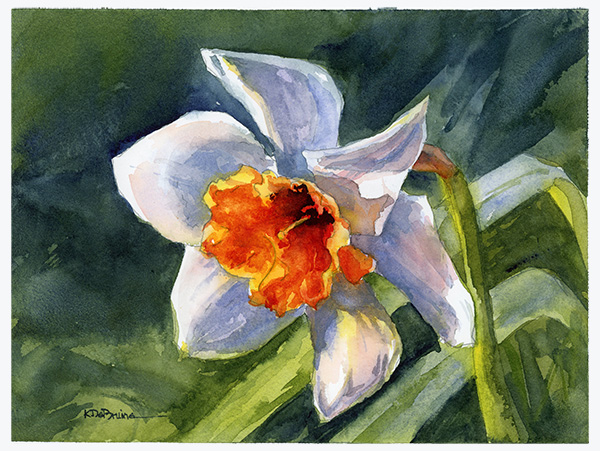 I love daffodils. They are the harbingers of Spring and a sign of new life. In this post, I show you how I paint a single white and yellow daffodil in watercolor.
I like to divide my painting process into three steps. First I paint a loose, light wash. I usually cover the entire paper, only leaving the white of the paper where I have strong highlights. In the picture below, you can see I have only left a few spots on the white petals without paint. Otherwise, I have tinted the paper with a beautiful light wash. These washes will shine through the subsequent washes of color and they are essential.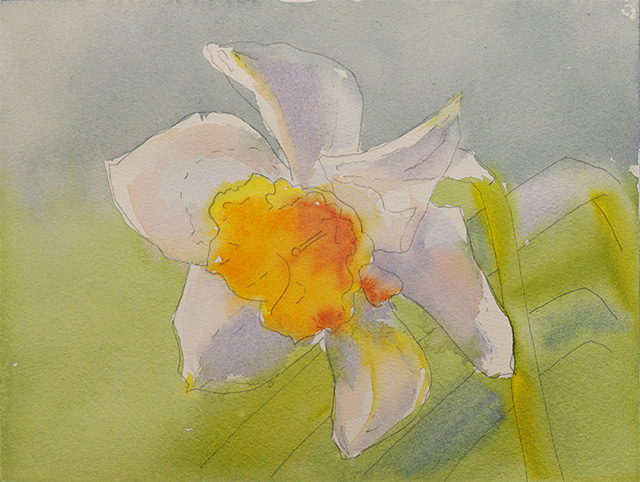 Next, in step 2, I add the middle values to establish the form of the subject, connect shapes and simplify the composition into a unified whole. This can be the hardest part of the painting process. See below.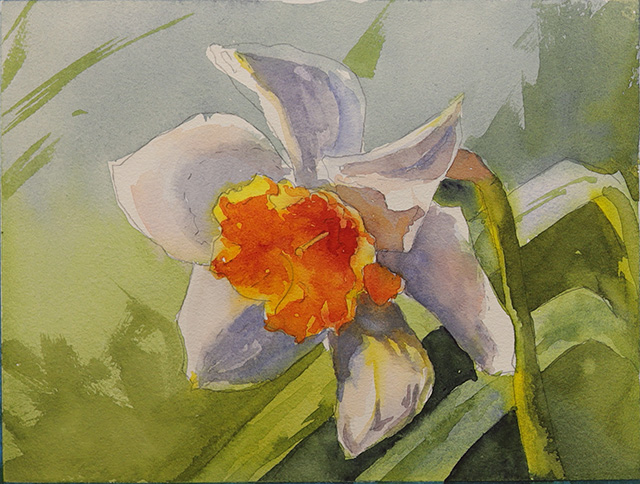 Finally, in step 3, I add the dark details. In this particular painting I decided to make the background very dark, to emphasize the white petals of the flower. This is a super fun stage in the painting process, where everything comes together. Don't overdo it with the details!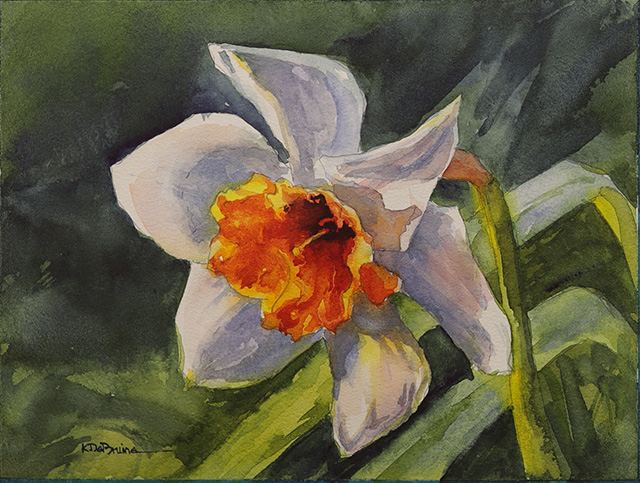 If you would like to watch a full video tutorial of this process, check out my free online course at: https://studio.krisdebruine.com/daffodil
The course includes a link to the reference image used for this painting. I also provide a line art file, color palette information and much more.
Flowers are wonderful subjects to paint. I encourage you to get out there a paint a spring bloom.
Have a great day and keep on growing in watercolor!!