My name is Kris DeBruine. I am a watercolor artist living in the Pacific Northwest. I have always loved to draw and paint. However, it wasn't until a few years ago that I rediscovered my love for the creative arts, especially watercolor. This form of painting is elusive because watercolor seems to have a mind of its own. Learning to paint in this medium has taught me to let go of control and let the subject speak.
All of the original watercolor paintings and prints on this website are available in a variety of formats and sizes. Please feel free to contact me for more information about purchasing my watercolor art.
I live and work in Whatcom and Skagit counties. You can find my work on display in Bellingham, Washington.
Thank you for looking at my work. My hope is that it encourages you and brings light and joy into your life today.
For the latest updates please follow me on Instagram, Facebook and YouTube. If you would like to receive my monthly newsletter, please sign up below.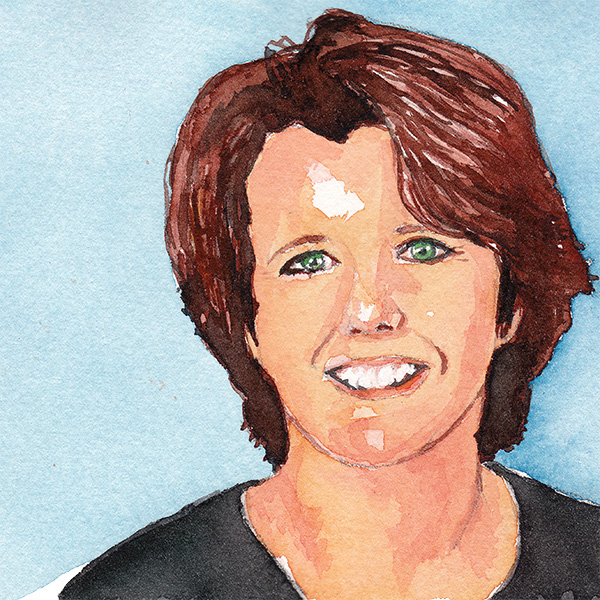 ---
Paintings of the Pacific Northwest
I live in northwest Washington state. I may be biased, but I do believe this is one of the most beautiful little corners of the planet. I love capturing this beauty in my paintings. I paint the places that make me happy and in turn it seems to bring joy to those with whom I share them. I'm thankful.
---
Featured Florals
This month I am featuring some of my floral watercolor paintings. I love the character and expressiveness of a big sunflower. I love the delicate look of a yellow tulip. I've made some of these paintings specifically for customers who love a particular flower. If you have a favorite contact me.

Sign up for my monthly newsletter
---
Latest Paintings
Here are my most recent watercolor paintings. Each is available as archival quality prints in various sizes.
Other Watercolor Paintings
Watercolor Categories